I am a Developer turned Entrepreneur turned Product Manager who believes in building long-lasting software products focused on profitability.
As one of the first employees at 3DTin, I built easy to use CAD tools for 3D printing hobbyists. Later, it got acquired by Lagoa, where I worked as a 'Designer + Developer.' As an entrepreneur, I made products for photographers, started one of India's first food-tech / cloud kitchen companies, and merged it with Burgundy Box. At FusionCharts, I helped millions of developers visualize their data efficiently & beautifully.
Currently, I am building a kick-ass videoconferencing product called Dialpad Meetings that helps people deal with 'Meeting Fatigue'.
---
FusionCharts (October '17 to January '21)
FusionCharts provides Data Visualization libraries for millions of developers in more than 28,000 companies across 190 countries.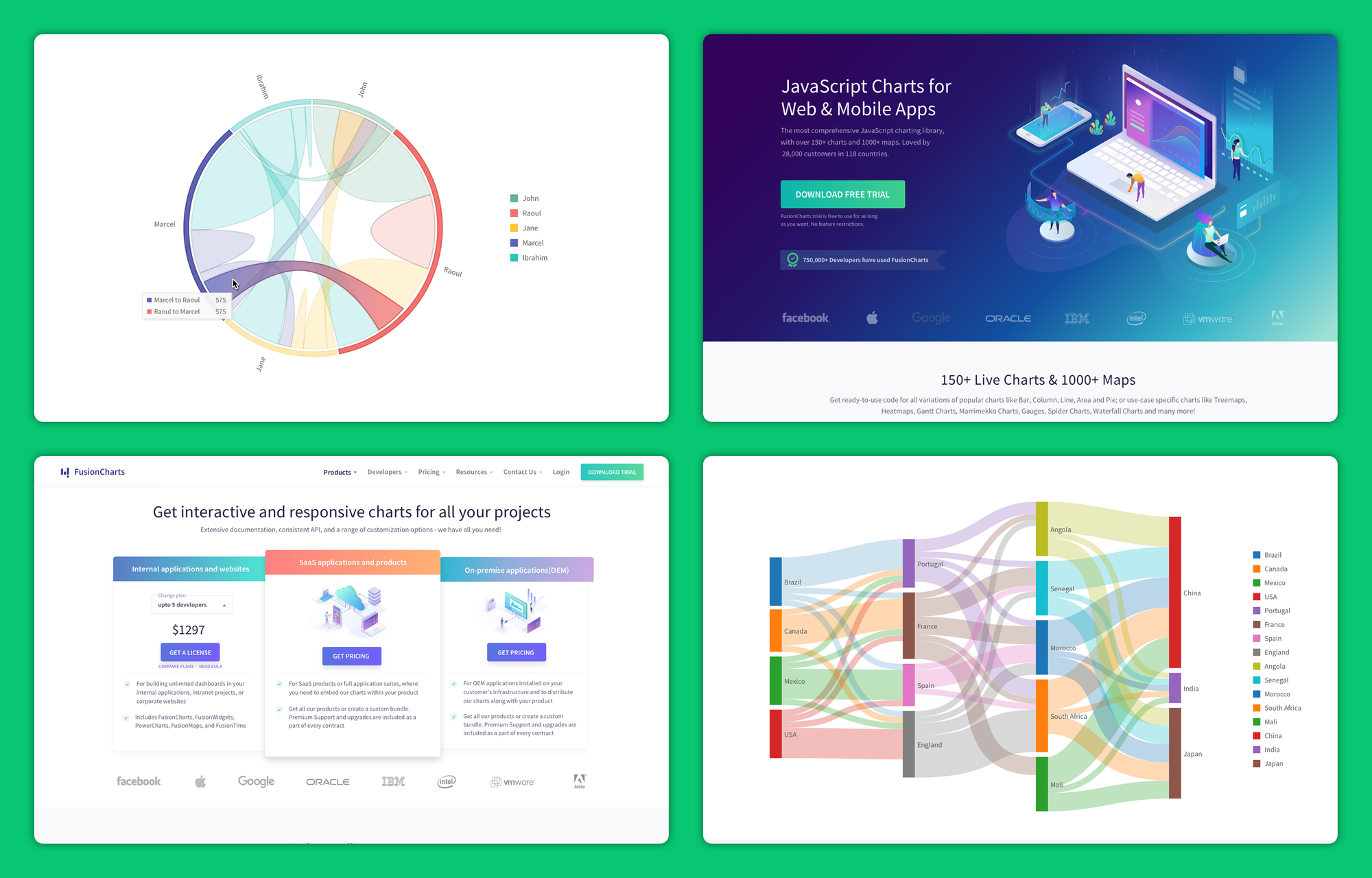 I joined FusionCharts as a Product Manager, was promoted to Head of Developer Experience and then to Head of Products. I have been working with them for almost three years, and here are some of the highlights:
Product vision: Strategized company's vision with stakeholders to take the company from a charting library to a Business Intelligence (BI) library for developers.
Improved release cadence with better product management process: Formalized the product team of five PMs (including me) to improve processes with better release cadence, project management practices, transparency about the roadmap, and stakeholder collaboration.
Built FusionExport and FusionGrid: Released two new products and took them to product-market fit as a part of the new vision. It helped the sales team to increase the ticket size by 40%
Mentoring and Leadership: Mentored various team members from design, product, and documentation teams to managerial roles or transitioned them into more suitable roles as per their skills and interests.
Led rebranding with the marketing team: Executed rebranding exercise for a website, developer center (documentation) with the marketing team.
Improved CRO: Worked with the growth team to improve conversions on various pages like download, pricing, the home page
Improved Developer Experience: Responsible for improving the developer's experience throughout their journey from product evaluation to activation and onboarding to retention.
Burgundy Box (August '15 to October '17)
Started by Masterchef Ajay Chopra, Burgundy Box is a food-tech startup based out of Mumbai, which runs a 'delivery-only' restaurant.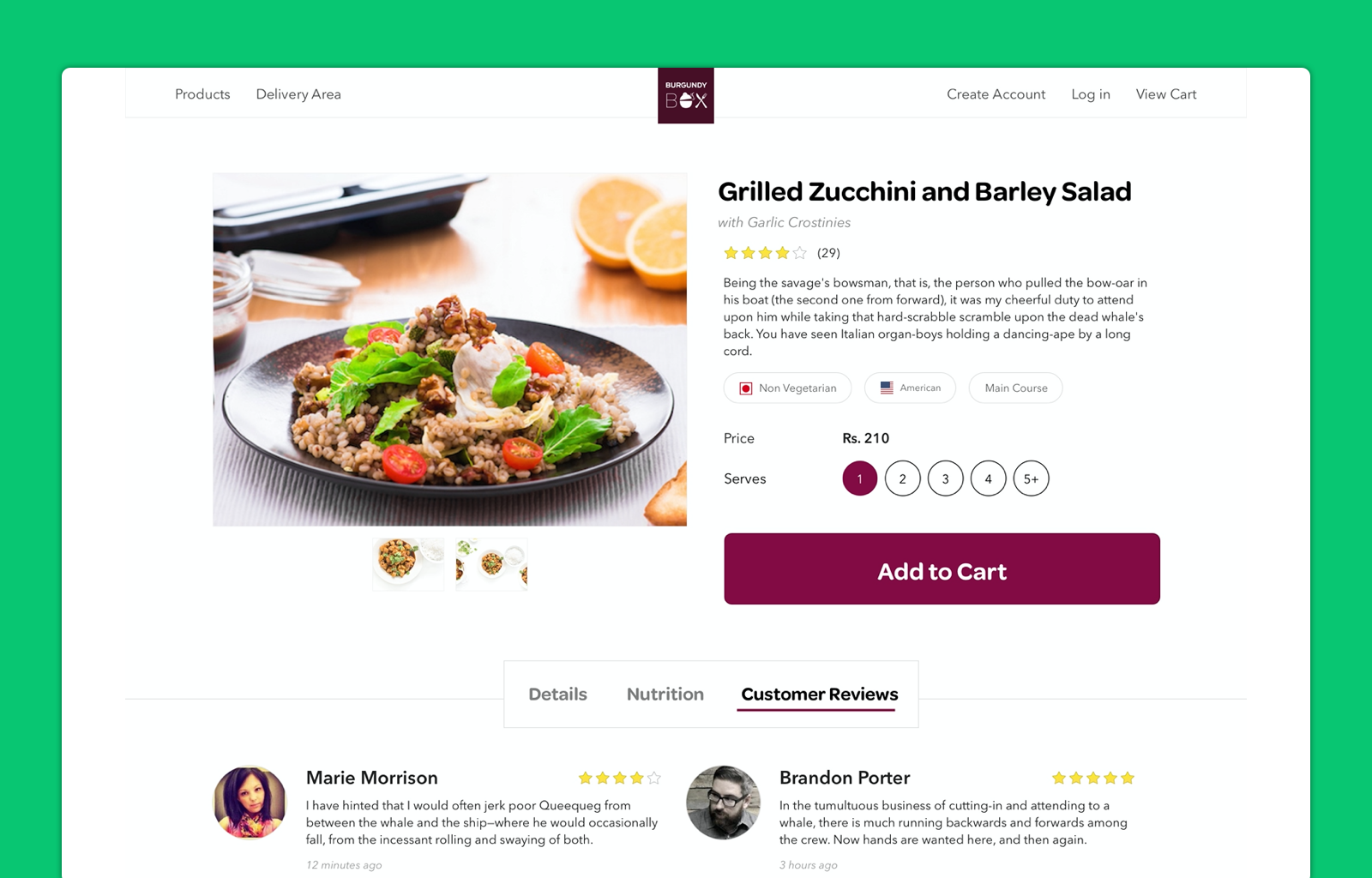 One of the first employees, product manager, and a partner, I was responsible for ensuring that the 'tech' in food-tech was working smoothly. Here are some of the highlights of my work:
Increased checkout conversion rate from 3% to 10% in 6 months.
Led complete redesign of the WooCommerce store to custom Node.js based architecture.
Was responsible for building an internal Kanban-based Point of Sale (POS) system to increase the Customer Service and Logistics team's efficiency.
42 Spices (January '15 to July '15)
42 Spices was a food-tech startup that used to offer DIY Cooking Kits; it became part of Burgundy Box after discontinuation. It was one of India's first food-tech / cloud kitchen startup.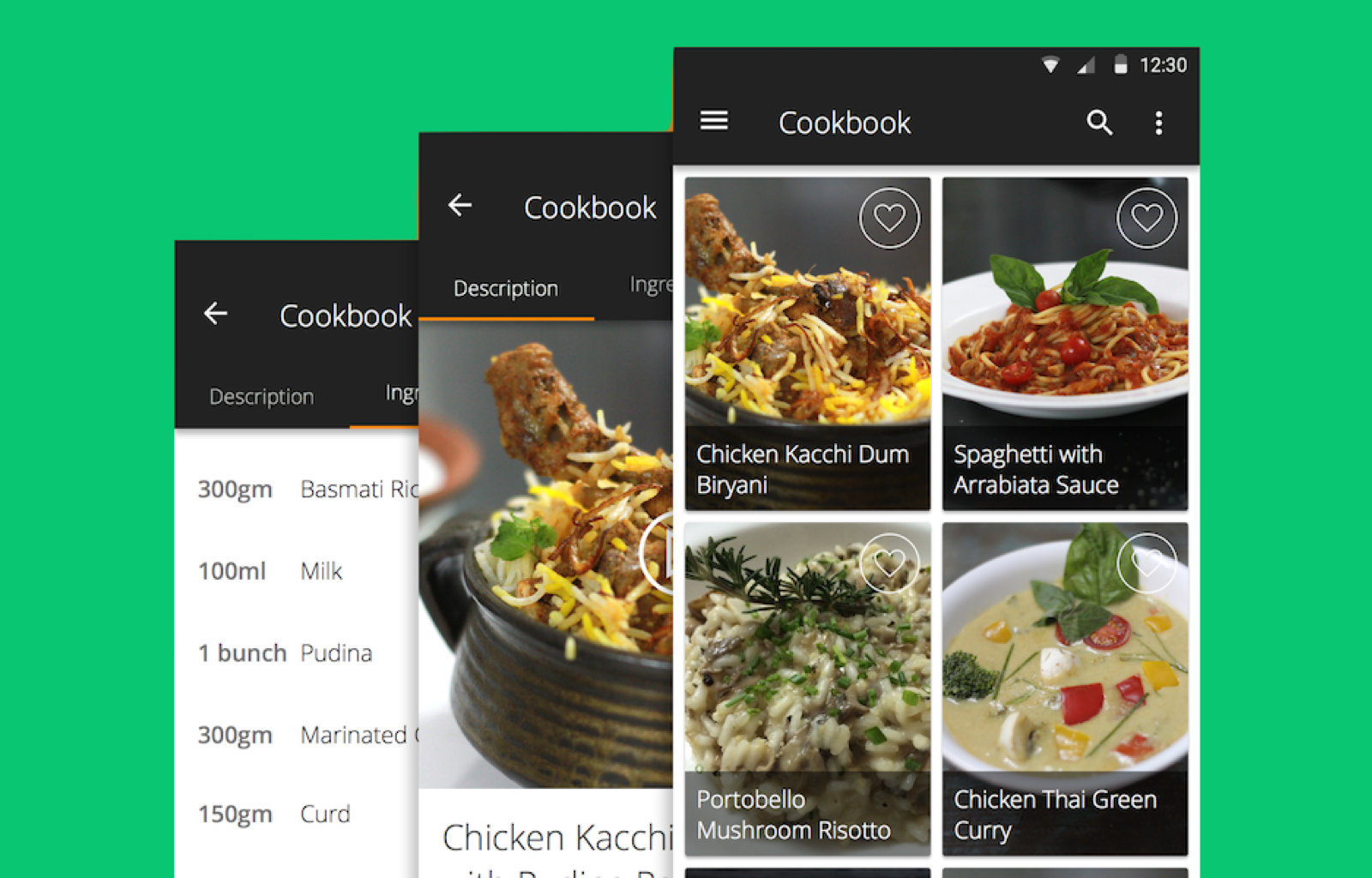 It was my first 'non-tech' venture where I was looking after technology and logistics.
I was responsible for rolling out a 'Minimal Viable Product' in a couple of weeks based on market research. We grew it to 500 early adopters to understand the product-market fit.
We had to close it down after six months of beta due to lack of demand and cash flow.
Expojure (August '13 to December '15)
Expojure was a photo management tool for social media, also known as 'Buffer for Photography.'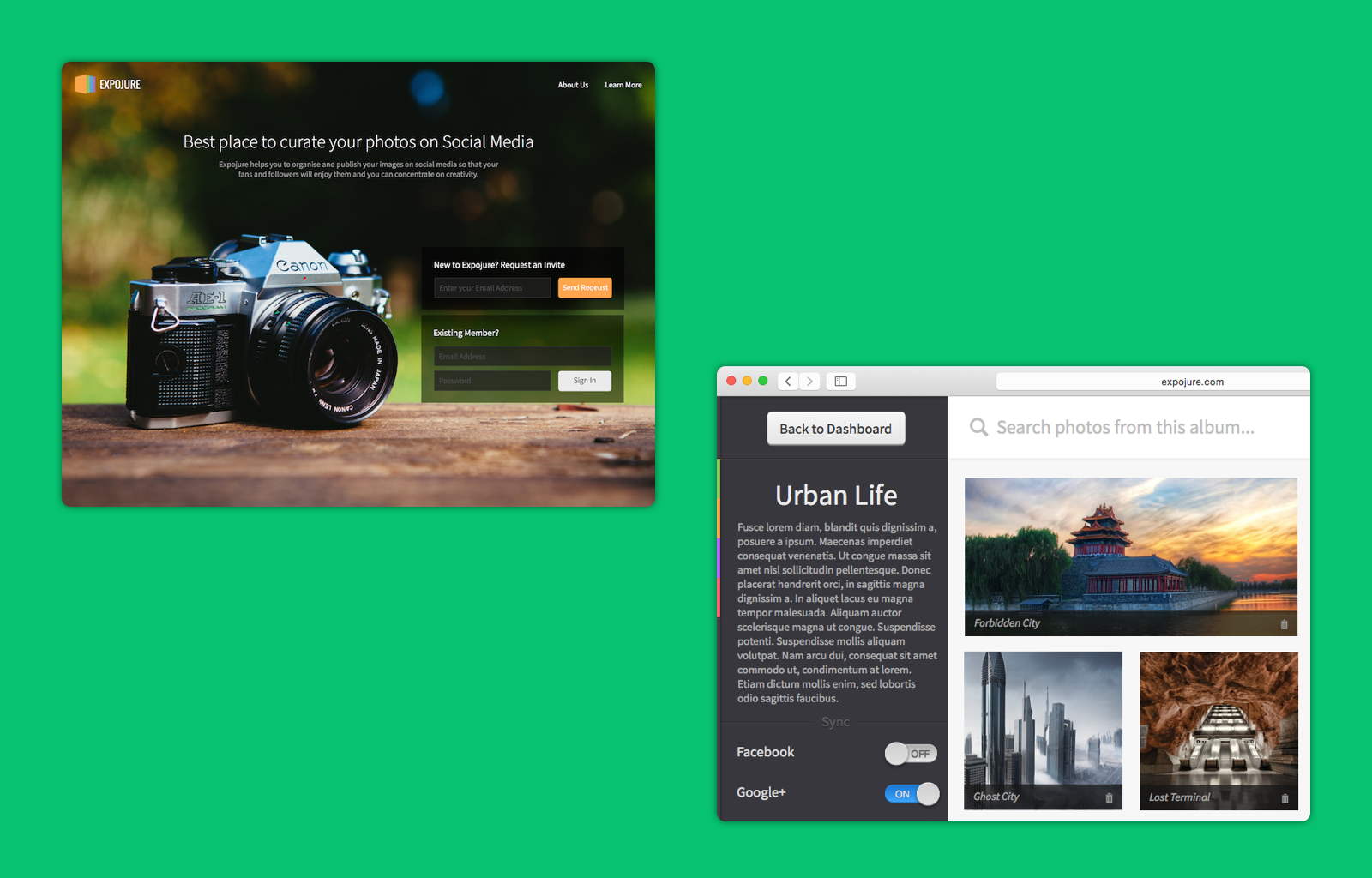 It was my first entrepreneurial venture, where I got exposed to product management. I was responsible for pretty much everything from product management to development to marketing.
I led the entire product development life-cycle from ideation to design to development based on constant feedback gathered from early adopters.
Even though the customers loved it, it was catering to a very niche audience. My revenue goal with this venture was to reach a million dollar ARR. But considering the small audience, I had to shut the product after keeping it on auto-pilot for six months.
Over-dependency of social media APIs also made it difficult to sustain because all social media companies were under scrutiny for privacy practices.
Lagoa (January '13 to July '13)
Lagoa is a cloud-based photorealistic 3D rendering engine that runs within a browser. Early in 2015, it became part of Autodesk. I joined Lagoa after they acquired 3DTin. I was one of those rare breeds of 'Designer + Developer.' Some of the work at Lagoa included:
Implemented community engagement features on top of Ruby on Rails and BackboneJS.
Successfully built a search engine with auto-complete using Elastic Search.
Developed and designed a Wordpress theme for the marketing team for the public launch of the product.
3DTin (May '11 to December '13)
3DTin was a 3D modeling tool for 3D printing hobbyists, which used to run in a browser. Lagoa acquired it in the late December '13. I started my career here as a Full Stack Developer where was I slowly got inclined toward building good 'User Experience':
Played a crucial role in SQL optimization using SQLAlchemy, which reduced the CPU usage by ~40%.
Worked on community engagement features like Group Chats, Comments, Likes, and Notifications, which increased engagement and customer retention.
Streamlined the front-end architecture by following jQuery Plugin based design principles.
---
Interested in working with me?
---