Explore Kodaikanal in 72 Hours
Kodaikanal is a popular hill station situated in Tamil Nadu, rustling in the meadows of Western Ghats. It goes without saying that this should be in your bucket list.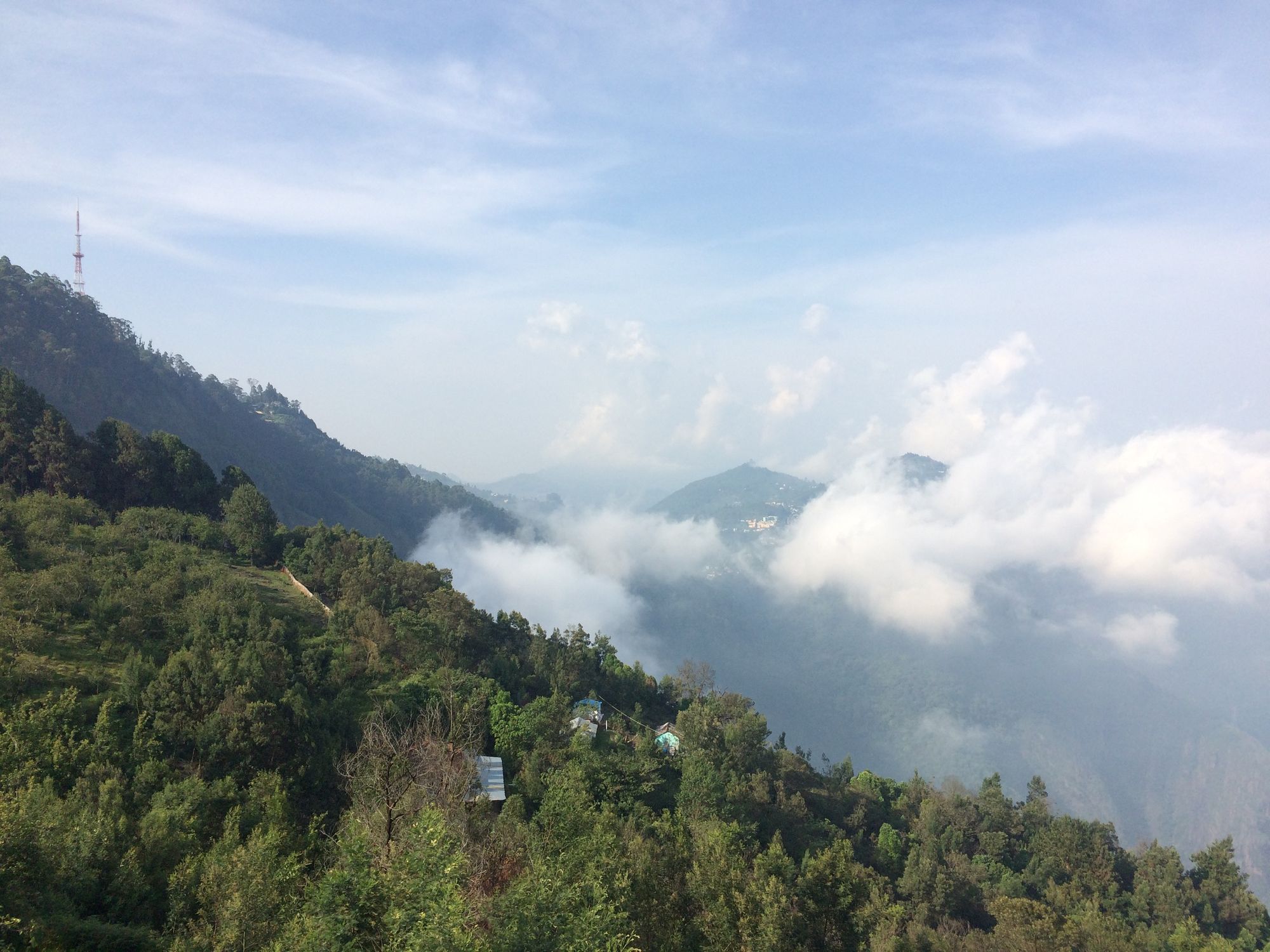 This story was originally published on Medium where I am no longer active. You can read the original article here.
Kodaikanal is a popular hill station situated in Tamil Nadu, rustling in the meadows of Western Ghats. It is said that Kodaikanal is the princess of South India. Considering the extravagant mountains and the lush greens it is surrounded with, I couldn't agree more. It has lots to offer, to all kinds of tourists and travelers. If you are at all adventurous, then you will find smaller and longer treks, if you are looking for solace from the noise of the city then you have Vattakanal, if you want to bathe in the beauty of nature, then you have waterfalls and many breathtaking viewpoints of mountains; in other words, Kodaikanal's got you covered.
Being situated in Tamil Nadu, South India; Kodaikanal is accessible by many cities. Within a 400KM radius, you will find Madurai, Coimbatore, Kochi, Kozhikode, Thiruvananthapuram, and Bangalore. If you are coming from Madurai then it is hardly a morning ride while in case of Bangalore it could be an overnight journey.
| City | Distance (Approximately) | Time |
| --- | --- | --- |
| Madurai | 100KM | 2-3 hrs |
| Coimbatore | 180KM | 3-4 hrs |
| Kochi | 300KM | 6-8 hrs |
| Kozikode | 300KM | 6-8 hrs |
| Thiruvananthapuram | 350KM | 6-8 hrs |
| Bangalore | 400KM | 9-10 hrs |
Tourist Attractions
Kodaikanal is blessed with natural wonders of lakes, waterfalls and green lushes of the Western Ghats. It also has many human-made attractions like parks, botanical gardens and so on.
Kodai Lake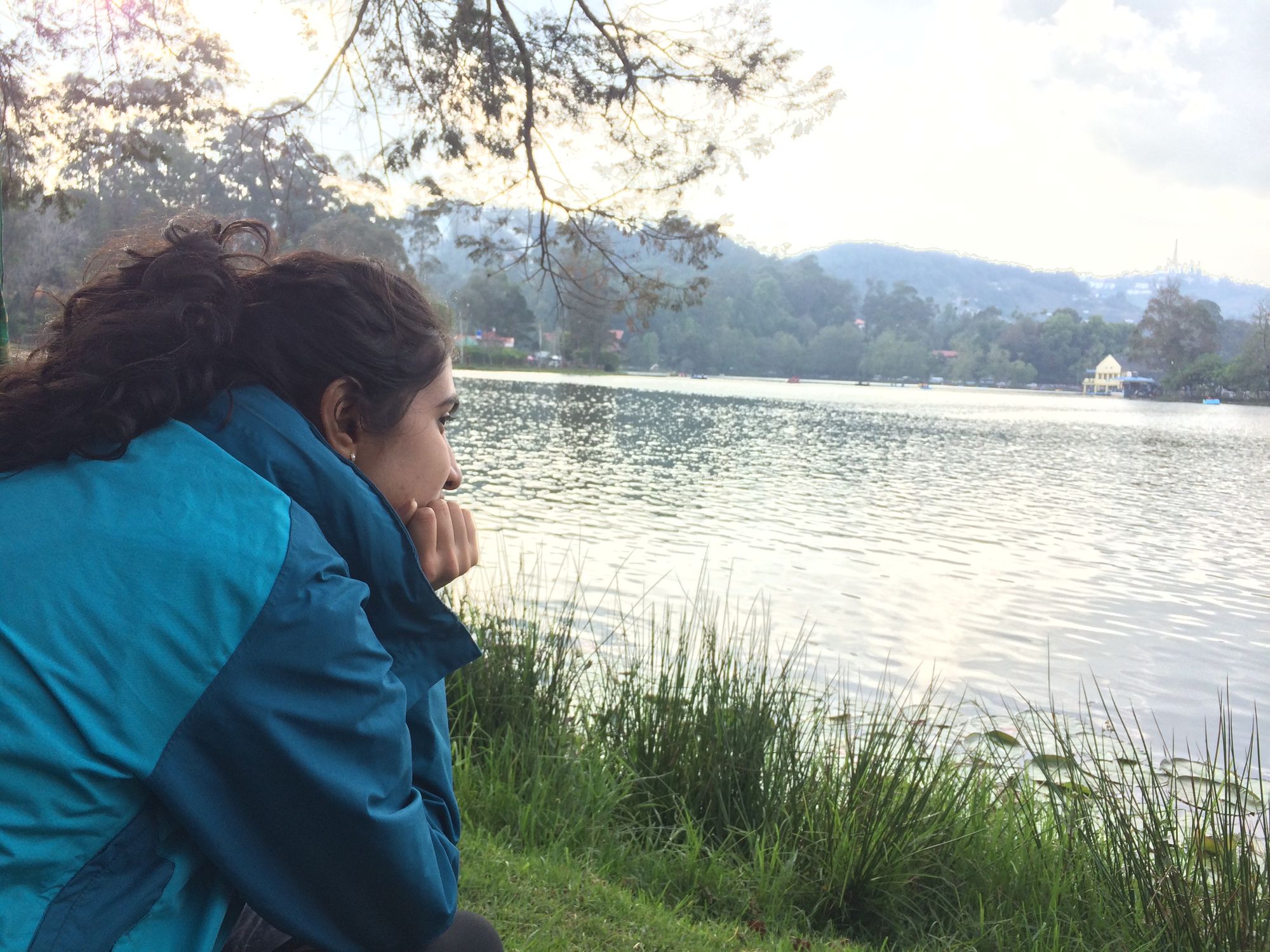 It would be remiss of me to not mention the renowned Kodai Lake, in an article about Kodaikanal. This star-shaped lake is situated right in the middle of Kodaikanal surrounded by a road along the circumference of the lake, shopping and street food stalls. Generally, it is a crowded place but the best part of the lake is Rented Bicycles! Not just normal bicycle but a tandem bicycle/two-seater cycle. You can take a round of the entire lake and the road is pleasant to ride on. In fact, you can stop in between and sit by grass on the lake shore. Apart from rented bicycles, you can get pedal and rowing boats on an hourly basis. But trust me, a pleasant bicycle ride is no match for the boats.
Bryant Park
After cycling or peddling the boats in Kodai Lake, if you're tired, then you can go to Bryant Park, next to Kodai Lake and rest. You can also hop on to the street for some street food or do some shopping nearby and go to the park. If you have kids then the park is equipped with a Kids Area as well.
Coaker's Walk
At about a 5–10 minute walk, there is a beautiful place called Coaker's Walk. It is a pathway constructed by the mountain slopes. It's almost a Kilometer long pathway which gives you the entire view of the valley and mountains stretched to the horizon. Since it is facing the East side, I highly recommend visiting it during sunrise. Unfortunately, it opens at 7 am but you can still get a glimpse of early sun.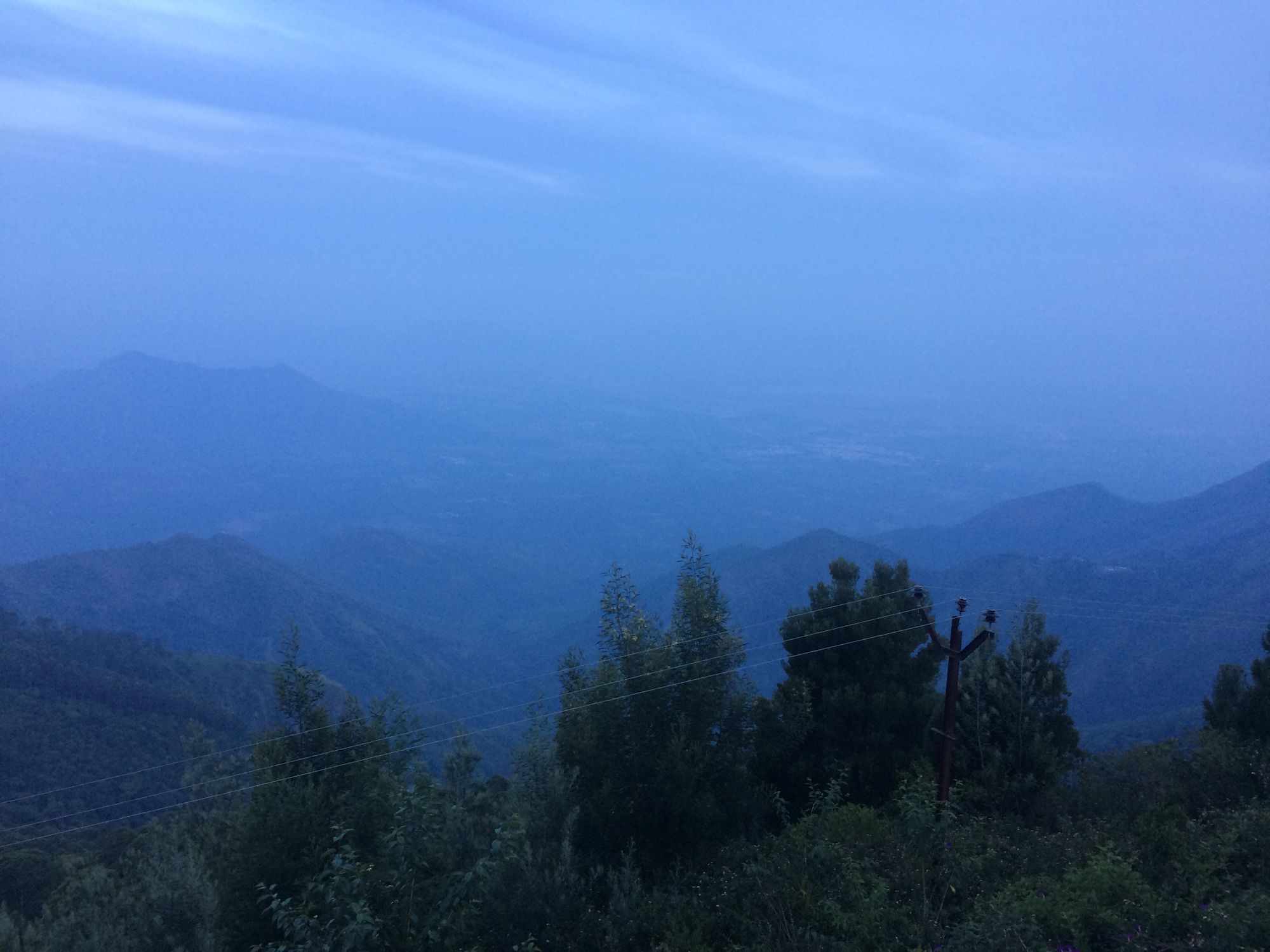 Upper Lake View
Upper Lake View is a viewpoint which is almost 1 KM from Kodaikanal. You can see the entire Kodaikanal from this viewpoint along with the Lake. I highly recommend visiting this site during sunset. The Canvas of clouds with a glittering lake is something you just can't afford to miss.
Pillar Rocks
Almost 3 KM away from Kodaikanal resides this major attraction — Pillar Rocks. Don't mistake it for Floating Mountains from Avatar. From the mist where these mountains rise, you realise the true meaning of 'breathtaking'. If you are in Kodaikanal, you can not miss this at any cost.
Vattakkanal
3 KM from Kodaikanal, there is a small town called Vattakkanal where you can spend an entire day. As I mentioned earlier, if you are in a mood to chill and prefer enjoying the beauty of nature while reading or listening to music then this is the place where you should be. As compared to Kodaikanal, you will get cheaper, yet better rooms here. There are quite a few good places to go for a walk here.
Vattakkanal Falls and Lion's Den Cave: Just as you enter Vattakkanal, you will be able to see the waterfall. If you follow the river stream, through the forest you will reach Lion's Den. It is said that a few local tribes used to stay here before the British came to Kodaikanal in the 18th century.
Valley View: Once you reach Vattakanal, on the way to Dolphin's Nose you will come across Valley View. Unfortunately, when I was there it was completely misty, hence, I couldn't see the entire valley. But if you're lucky, you should be able to see the entire valley wide open.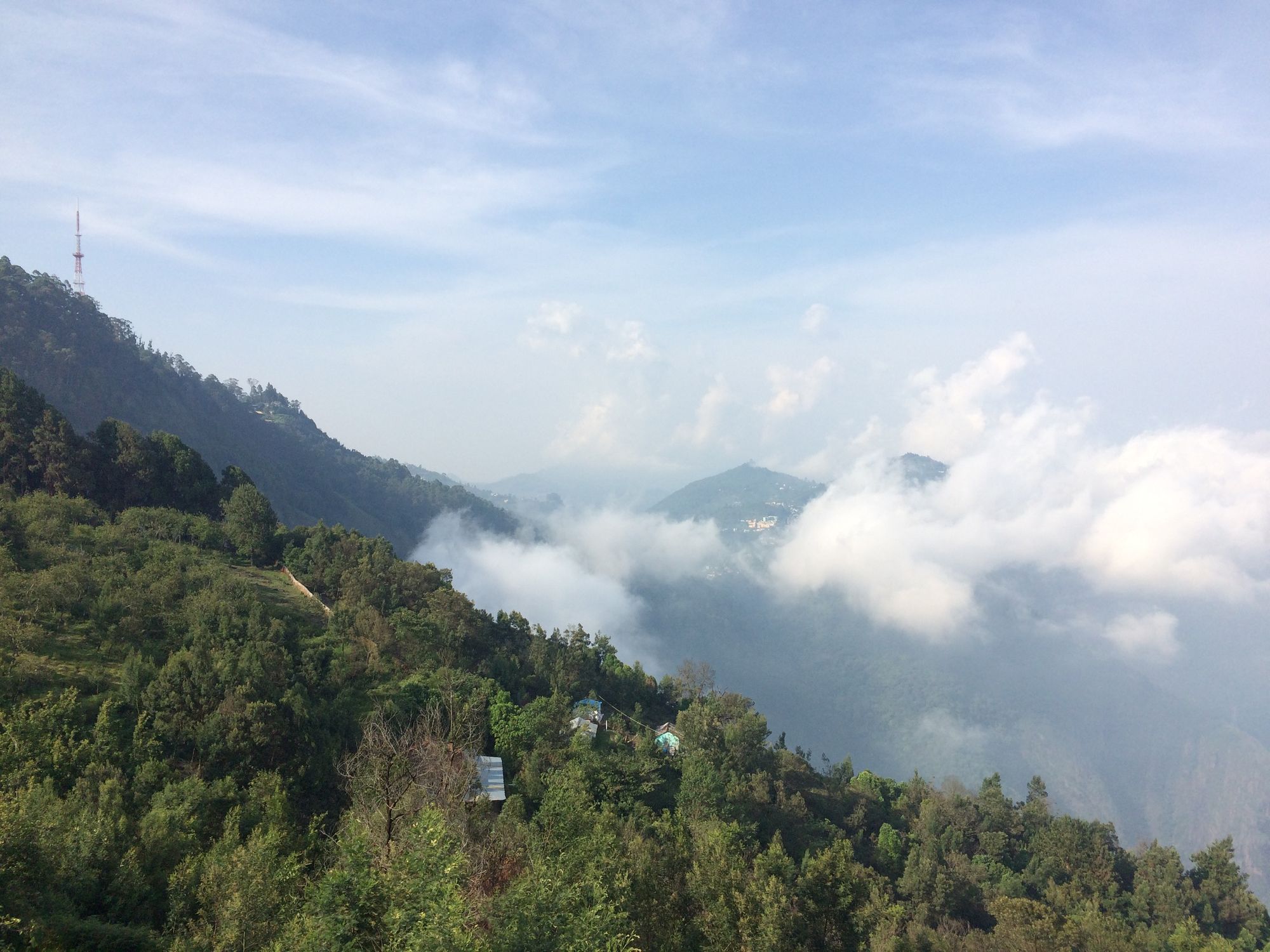 Dolphin Nose and Echo Point: Another kilometer ahead, you will reach Dolphin Nose, a formation of rocks which look like a Dolphin's Nose. Next to it, is the echo point which needs no explanation.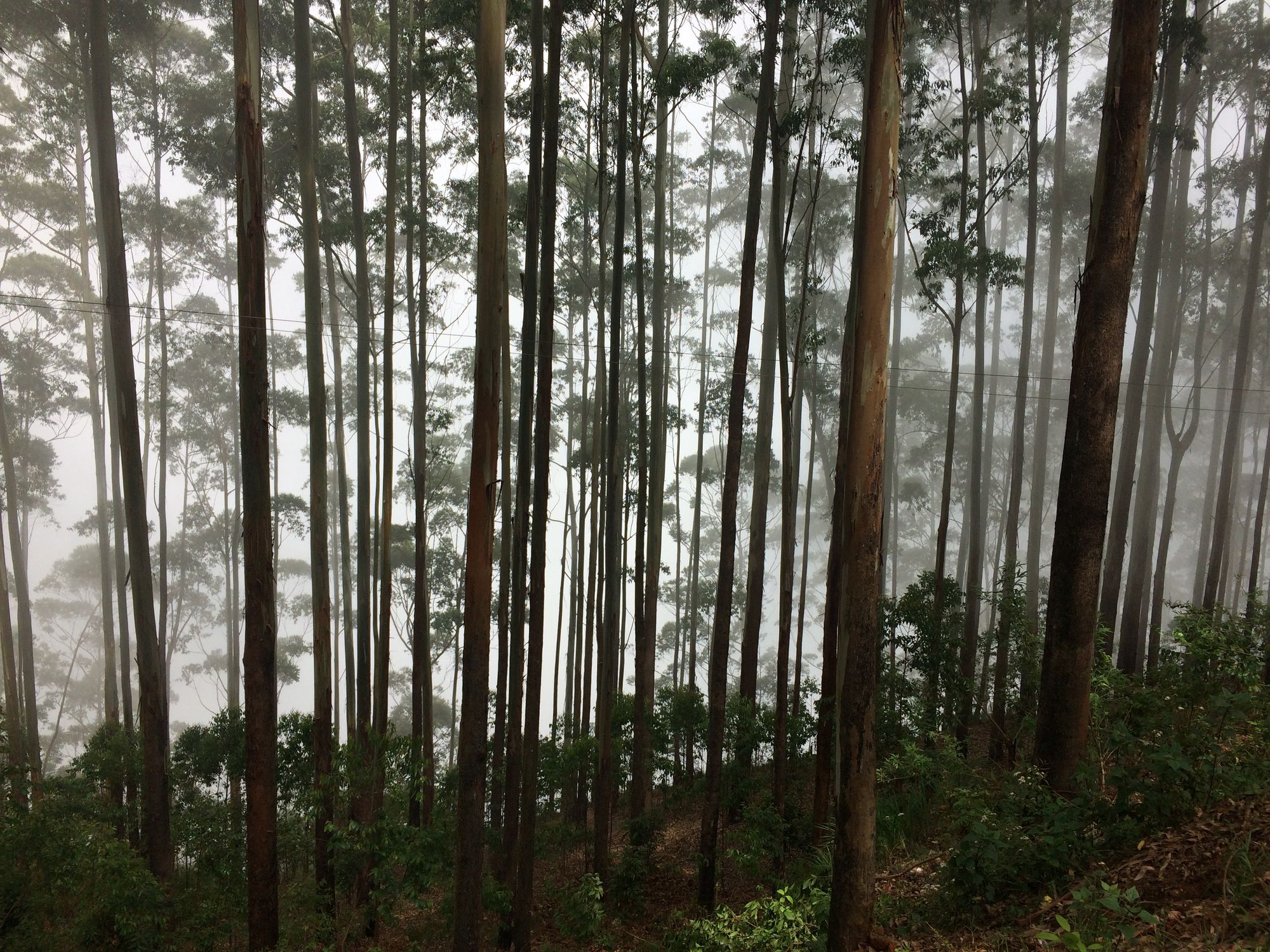 In case if you are in the middle of mist then none of these places will make sense. Hence, instead of wasting your energy to walk 2–3KM, I highly recommend you to spend some time in a cafe and enjoy the solace of nature.
Apart from this, I would also recommend you to visit Poombarai Village and Berijam Lake which are about 10–15KM away from Kodaikanal.
Treks
Dolphin Nose to Kumbakarai Falls
Few minutes before reaching Dolphin Nose, you will see a foot trail going down the mountain. That trail further goes to Kumbakarai Falls via Vellagavi village. Once you reach Kumbakarai Falls, you can go back on the same route while camping at Vellagavi and next day go back Vattakanal. Or you can go ahead from Kumbakarai on the same day for another 45 mins walk to reach Periyakulam from where you can get buses which will take you back to Kodaikanal. If you want to go back to Kodaikanal then I won't recommend the second option because with the trek you will be going down the mountain. Going back to Kodaikanal is going to be another 3hrs bus journey. However, if you plan to go back to Bangalore or Madurai then the second option is preferable, since you will get many buses with decent frequency.
Apart from this, you can also try to explore Permalmalai to Kumbakarai Falls.
Food
Being a tourist place, Kodaikanal is filled with many multi-cuisine restaurants. I tried 3–4 restaurants, out of which following two stood out -
Altaf's Cafe — Situated by the cliff's of Vattakannal, you will find this small cafe which serves really good Mediterranean cuisine. On one side you have the beautiful valley and on the other, you're savoring the delicious Falafel with Hummus. Priceless!
Astoria Veg — Right next to the bus depot of Kodaikanal there is a South Indian restaurant called Astoria Veg. From breakfast items to meals, you will get everything South Indian here.
Food is very reasonable here. In case of both the restaurants, our bill for two was not above Rs. 800. Apart from these, you should also try — Aroma's of Kodai and Swagtham. If you are looking for street food then you will find plenty of street food vendors on all the tourist attractions. But make sure that there are no monkeys around you.
Shopping
Throughout Kodaikanal, you will find plenty of shops for Home Made Chocolates, Spices and Natural Oils. Also, around Kodaikanal Lake, you will find Tibetan Shops (yes, in South India) where you will get the finest handicrafts at a reasonable price.
Planning
Ideal Season
Being a hill station in South India, the climate could be unpredictable. During my visit in summer, Kodaikanal had a mist of winter. Here is how a calendar year looks like -
| Off Season | Average Season | Peak Season |
| --- | --- | --- |
| June 16th to March 31st | April 1st to 30th April | May 1st to 31st May |
| | June 1st to 15th June | |
As per the locals, the best time to visit Kodaikanal is June during which there is a clear blue sky and temperature between 14–24c.
I highly don't recommend visiting Kodaikanal during peak season. I made a mistake of visiting it during one of the long weekends in April. Much to my disappointment, there was traffic congestion worse than a city. Being within 4–10 hrs of a ride from many cities, Kodaikanal is a hot destination.
How do I reach here?
As I mentioned, many cities fall within a 400KM radius from Kodaikanal, reaching there is not a problem. From Private Taxies to Railway, there are many options available. In case of Bangalore following options are available
| Transport Mode | Time | Price Range (Per Person) |
| --- | --- | --- |
| Railway | 8 - 9hrs | Rs. 500 - 1000 |
| KSRTC | 9 - 10hrs | Rs. 500 - 1000 |
| Private Bus | 9 - 10hrs | Rs. 1000 - 2000 |
| Private Taxi (Ola Outstation) | 7 - 8hrs | Rs. 8000 - 15000 |
Although options like Railway and KSRTC are cheaper, you have to make sure to book tickets at least a month in advanced as the seats tend to get over quickly. During peak time, price range could be higher than mentioned.
You can rent a car from services like Zoomcar or Savaari, it could cost you Rs. 8000–20000 based on the car you have chosen.
Local Transport
As far as local transport is concerned, you have three options -
Public Bus
Shared Taxi
Private Taxi
Public Bus and Shared Taxi are primarily used by the locals and it has an extremely low frequency. Also, if you are not a Tamil speaking person then it could be bit of problem for you. However, it is the cheapest options available where a bus ticket could cost you as low as Rs. 10.
After this, you are left with Private Taxi. You will find plenty of Tours and Travels which will organize private taxi and buses for you. Hiring a four-wheeler for a day could cost you anywhere between Rs. 1000 to 2000 based on the season. However, you need to be extremely careful while choosing one as they could dupe you easily. In our case, although we had paid for the taxi eventually, we had to share it with other people due to 'unavoidable circumstances' and he didn't take to the places which we wanted either. I recommend going with Kings Tours and Travels. It was suggested to us by our Airbnb host.
Accommodation
From dormitories to five-star hotels, you will find all kinds of accommodation in Kodaikanal. Based on the budget here are few recommendations -
| | Off Season | Average Season | Peak Season |
| --- | --- | --- | --- |
| Shoe String (Single Dormitory in Places like TTDC, Greenland) | Rs. 150 - 400 | Rs. 200 - 500 | Rs. 200 - 500 |
| Low (Edwin's Guest House) | Rs. 400 - 800 | Rs. 800 - Rs. 1500 | Rs. 800 - Rs. 1500 |
| Mid (Kodai Home Stay) | Rs. 1000 - 3000 | Rs. 1500 - 4500 | Rs. 1500 - 4500 |
| High (Club Mahindra, Sterling, The Carlton) | Rs. 5000 – 10000 | Rs. 10000 – 20000 | Rs. 10000 – 20000 |
I hope this guide was a helpful for you. If you have any suggestions, feel free to reach out to me on twitter — @nihar_sawant. If you are planning to plan a trip to Kodaikanal and considering Airbnb as the accommodation option then use this link to create your account. You will end up getting Rs.2000 of travel credit.
So what are you waiting for? Pack your bags and let Kodaikanal drool you away.
---